GET IN TOUCH WITH US AT KENT SPACE
WE ARE ALWAYS HAPPY TO HELP. GET IN TOUCH WITH US VIA PHONE, EMAIL, SOCIAL MEDIA OR OUR LIVE CHAT. IF YOU ARE LOOKING FOR A QUOTE YOU CAN GET AN INSTANT QUOTE ONLINE BY PRESSING THE BUTTON BELOW.
If you would like to book a tour of the storage or office facilities we have at Kent Space then get in contact with the site you are interested in below.
To get an instant online quote click on the button above. If you would like a quote on an office please get in touch with the relevant team below.
If you have enjoyed the service you have had with Kent Space please let us know on Google. Your reviews are really important to us.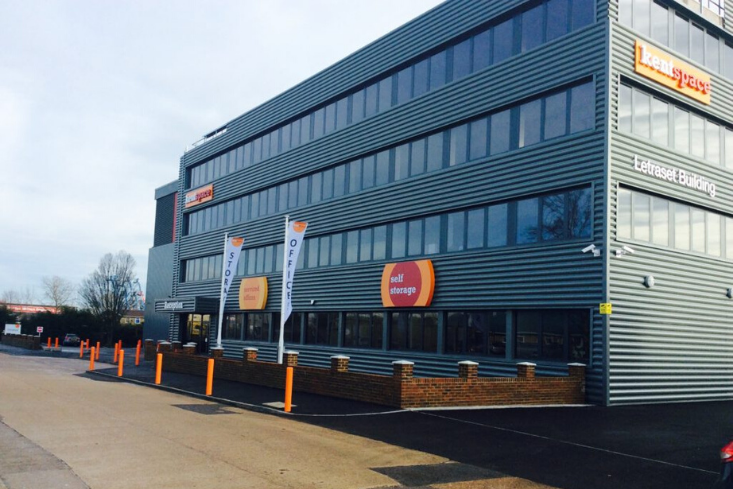 CONTACT DETAILS:
01233 22 22 33
INFO@KENTSPACE.CO.UK
GET IN TOUCH:
8AM - 6PM WEEKDAYS
10AM - 3PM SATURDAYS
OPENING HOURS:
24/7
CONTACT DETAILS:
01634 673 307
INFO@KENTSPACE.CO.UK
GET IN TOUCH:
8AM - 6PM WEEKDAYS
10AM - 3PM SATURDAYS
OPENING HOURS:
24/7
CONTACT DETAILS:
01474 555 300
INFO@KENTSPACE.CO.UK
GET IN TOUCH:
8AM - 6PM WEEKDAYS
10AM - 3PM SATURDAYS
OPENING HOURS:
24/7